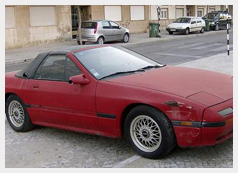 Auto Wreckers Edmonton is proud to be a significant part of the local community in Canada. Green environment is our mission. The Auto Wreckers Recyclers are very conscientious of the environment. We contribute to keep the environment clean and green. Auto Wreckers provide junk car removal services, process and dismantle the vehicles with utmost consideration and care.
Auto Wreckers fortunately provides its customers with full fledge service package starting from towing services for the used and wrecked auto purchasing to replacement auto parts. This decade long, old car recycling service company is very good in identifying the requirement of your vehicle. No matter which make and models you have, you can sell your used automobile, wrecked car, totalled vehicle, accident-car, junk auto or salvage car at Auto Wreckers Edmonton. An experienced and extensively trained professional team of skilled automobile mechanics is there to take care of your vehicle. The leading team is very much keen for serving the automotive needs of all our potential customers. You can get the service by sitting from your home comforts. Only a small fingertip exercise of dialing a call can lead to you enjoying the service. Our reliable team is always there to help you out.
We do have a great inventory and huge warehouse of used automobile spare parts like used tires, batteries and other aftermarket auto parts. We can give some necessary repair to your car which is affordable and will help you in getting more cash while selling it off.
If you are looking to get rid of your old clunker and free your garage from being crammed and overcrowded then we are the best solution for you. We can help you in disposing your old clunker, by providing you our junk auto yard to locate used auto parts. You can very easily dispose your scrap cars, and salvage autos without being hazardous to the environment. The recycling of junk vehicle and scraping auto parts are done professionally in a very eco-friendly manner. Your old car can be sold out for cash. Here at Auto Wreckers Edmonton, we provide you easy auto recycling services to dispose your old vehicles without damaging the environment.
We deal with all makes and models like car, truck, van or SUV. Our extensive used auto parts inventory has a huge collection of all types of used car parts, used engines, used truck parts, used auto transmissions, automotive parts. You can get the best for your car at unbeatable prices in Alberta.
Auto Wreckers Edmonton provides an excellent fast and reliable local service for your clunker. Time is money. We value your time the most so we are ready to serve you for 24/7 at a phone call. We are punctual. Our best, efficient, professional staff team is highly responsible in their job. We incorporate advanced techniques and efficient modern equipment in their work. In some cases we provide free junk car removal and free towing facilities. We give the most cash for your clunker. You can get cash on the spot for your old useless vehicle.
We are the most efficient and fast service provider for car removal, auto purchasing, auto towing and for used car parts. We believe in timely services to all our customers in order to increase productivity, retain customers and to get more prospective customer going into long-run. We are very much customer oriented. We offer our customers with top dollars for used autos in Alberta. Our goal is to attain customer satisfaction by offering them highest cash value of their vehicle, be it junk car, salvage vehicle, totalled auto, wrecked car, accident vehicle, flooded auto or just an old car. We are one of the most leading used auto buyers in the Auto recycling industry. Over the time we bought more and more vehicles as compared to our competitors and make our customers happy by offering fair cash value for their old car.